WebAnchor
How can daily communications be improved?
Typical daily communications such as morning and afternoon announcements, safety drills, bell schedules, VoIP paging, and All Calls can become more effective and efficient with features like ambient noise sensing, pre-recorded messages, color-coded visual notifications, handsfree 2-way talkback, and more. AtlasIED provides many school safety solutions for any size educational institution.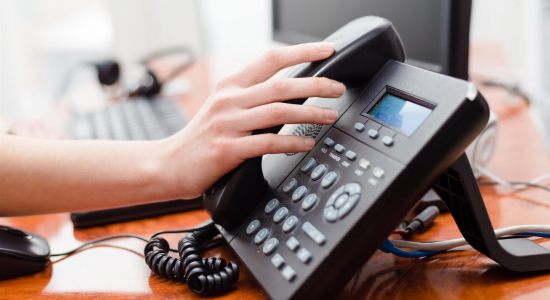 Features and Benefits of a Daily Communications System

Network Based
Products designed to live and automatically register on existing network infrastructure while accommodating future growth and a wide array of call platforms such as Cisco and Avaya, and 3rd party notification software including Singlewire's InformaCast applications.

Full Duplex Communications
Allows for two-way, hands-free conversations which can assist teachers requesting assistance in their classroom or office staff providing student communications.

Ambient Noise Analysis
Monitor noise levels in areas such as hallways, gymnasiums, and cafeterias and automatically adjust the volume of audible communications to help ensure messages are heard.

Expand Telephone System Capabilities
Simple capabilities of traditional and VoIP phone systems, as well as Microsoft Teams and Zoom phones, can be expanded to deliver clear and concise audible and visual communications to specific zones or an entire campus.

Easy to Configure Bell Schedule
Easily program common functions such as a school's daily bell schedule, while also providing flexibility to support half-day, assembly day, teacher in-service workday schedules and more.

Touchless Control
Authorized users can control specific aspects of the system from their personal or school issued mobile device reducing touch points where germs can be transferred from person to person.
---
webAnchor
How can a unified communications system improve your emergency preparedness plans?
Integration with fire, security, access control, and other safety systems can ensure emergency preparedness plans are executed by triggering a variety of automated communications providing calm and effective instructions during high stress situations such as lockdowns, fire alarms, severe weather, and medical emergencies.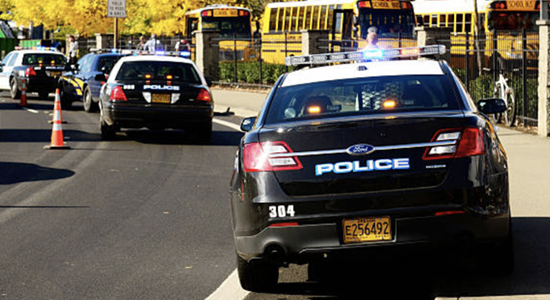 Features and Benefits of an Emergency Communications System

Crisis Management
Manage emergencies in high stress situations with automated, pre-programmed, event-specific communications that reduce potential for human error.

Automated Communication
Emergency plans can be supported by automated communications, in a variety of formats, to dispatch local authorities, and notify both onsite and offsite administrators, parents, and staff.

Supports Lockdown Protocols
Lockdown protocols for security breaches, gunshot detection, and intruders can require specific, discreet communications to inform internal staff and, when necessary, notify people offsite or outside the building not to enter.

Smart Alerts
Teachers respond to automated alerts that request confirmation as to whether their classroom is safe, which enables first responders to quickly focus their attention on the areas of immediate danger or those in need of care.
---
webAnchor
What is Voice Lift?
Voice lift systems, or "amplified classrooms," use traditional audio components such as a microphone, amplifier, and speakers to amplify a teacher's voice. These systems offer higher intelligibility and improve overall coverage so students can hear the instructor regardless of where they are seated.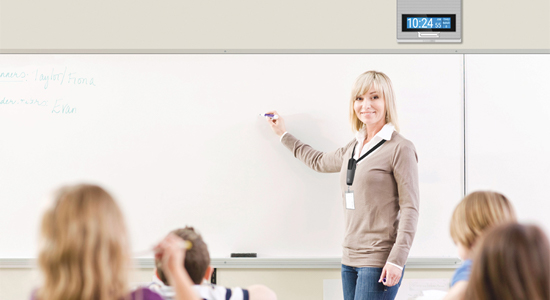 Features and Benefits of Voice Lift

Reduce Voice Fatigue
A teacher can speak at normal levels and his/her voice will be distributed evenly throughout the classroom without strain, reducing the potential for related teacher absence.

Assist in ADA compliance
Educators and administrators have an obligation to ensure classroom designs, teaching strategies, and technological aids accommodate students with disabilities.

Increase Student Listening & Learning
Students in K12 classrooms spend 75% of their day involved in listening activities. Voice amplification provides better attention, comprehension, and retention, resulting in more successful learning.

Improve Student Behavior
When a teacher's voice is heard at a consistent level and with ample room coverage, students are more attentive, more engaged, and less distracted.
---
webAnchor
How can analog or specialty audio systems be used in emergency situations?
Analog audio systems typically used for background music, live events, and public address in multi-purpose rooms, auditoriums, gymnasiums, cafetoriums, sports fields, and parking lots can be integrated with network based, VoIP, or digital audio systems as part of a unified communications ecosystem and can be leveraged during emergency and non-emergency situations. Our school safety solutions provides clear warnings to students and staff of potential threats.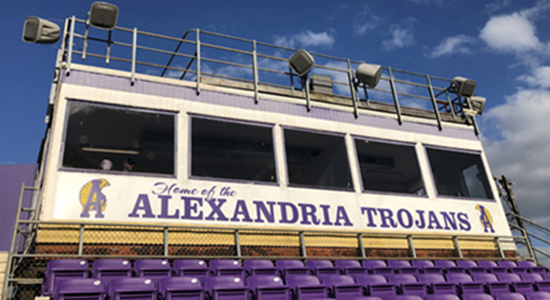 Features and Benefits of Specialty & Outdoor Audio Systems

All-Weather Design
Durability to withstand harsh weather in both hot and cold climates while also offering flexible mounting options for a variety of indoor and outdoor installation requirements.

Hi-Def Audio
Support school spirit and community pride by improving guest experiences and attendee satisfaction with great sounding, highly intelligible audio.
Increased Coverage
High output, wide dispersion, long throw audio systems with a variety of options for maximum coverage and pattern control.

Flexible Use and Easy Operation
Specialty systems in acoustically challenging locations should accommodate multiple uses, be easy to operate, and be budget friendly in order to be more widely accepted by staff and guest users.
Specialty & Outdoor Products Showcase
If you have any questions about our solutions you can refer to our FAQ page