WebAnchor
Resources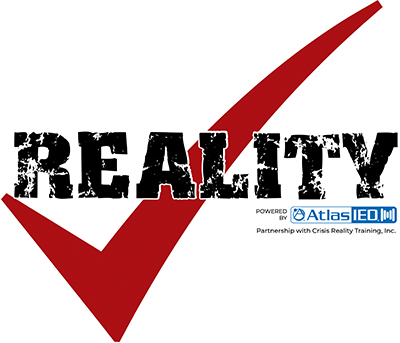 AtlasIED has partnered with Crisis Reality Training Inc. to give K-12 Administrators, Technology Directors, Security Staff, and Facility Managers access to an expert in active lethal threats. AtlasIED is very serious about its commitment to K-12 schools because it should be everyone's responsibility and priority to provide safe and effective learning environments for our children.
There are funding and grant options available to schools for school safety purchases and initiatives. We have compiled a list of some national funding programs. Please note, this is not a comprehensive list and there are also some state and local funding options as well, not listed.
* this content is for informational purposes only.
Interactive System Diagrams
Whether you want to utilize your SIP phone system for public address and alerts, or you'd like a technology hub to tie together multiple systems like paging, life safety, and signage, we have solutions to fit a variety of school-wide messaging and communication requirements.
System Examples
View our school checklist for system applications

---
Podcasts, Vlogs, & Blogs
AtlasIED has a library of podcasts, vlogs, and blogs on various topics related to education technologies. Below are a few that may be of interest. For the entire list of podcasts, vlogs, and blogs, CLICK HERE.
---
Frequently Asked Questions
Understanding the full potential and benefits of a network-based, unified communication system can be overwhelming so we've compiled some FAQ's to help. Below are some answers to questions you may have.
What is voice lift?
A voice lift system uses traditional audio components such as a microphone, amplifier, and speakers to amplify a presenter's voice and distribute it evenly throughout a space. Voice lift systems are typically used in classrooms, lecture halls, and auditoriums.
Can a voice lift system help when a teacher is wearing a mask?
Yes. Studies have shown that when wearing a mask, higher frequencies of the human voice are attenuated by as much as 12dB for N95 masks. This degradation in speech quality combined with typical levels of ambient noise and the inability to see a teacher's mouth for visual cues makes speech much less intelligible, especially for students with any type of hearing impairment. A voice lift system can eliminate the 12dB attenuation by placing a microphone close to the teacher's mouth and distributing that amplified audio evenly throughout the classroom.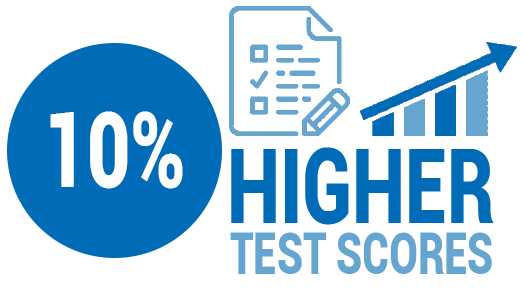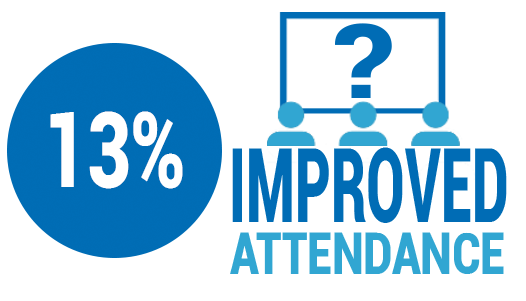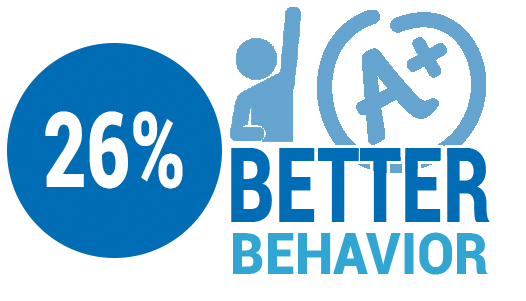 What is a unified communications system and how is it used in education applications?
From elementary schools to universities, unified communications (UC) solutions have made it easier and cheaper for organizations to own a more capable communication system.
Leveraging every day communications tools like intercom, public address, VoIP, and paging systems improves overall coverage and effectiveness of emergency systems such as fire alarm, security, gunshot detection, etc…
Well-designed mass communication systems in schools enable the continuous flow of information through notifications to mobile devices and pre-recorded phone messages help to establish good relationships with parents and students and provide efficiencies for faculty and staff.
What are some examples of automated communications that can be triggered during an emergency?
A unified communications system combines typical communications systems like intercom, PA, and VoIP paging with building systems such as fire alarms, security systems, and access control to provide better coverage and automation of communication during emergency alerts. For example, in the event of a fire, local authorities would be contacted automatically and offsite district administrators and staff could receive notifications on computers, tablets, and other mobile devices in a variety of formats including pre-recorded phone messages, SMS text, desktop notifications, and email.
Inside the building, speakers typically used for paging could be leveraged as audible alerts to evacuate. LCD clocks on the walls in the classrooms would create visual communications by turning red with scrolling text instructions. Digital signage systems could be controlled to provide visual wayfinding to the nearest exit. All of these actions would happen automatically as soon as a fire alarm was triggered.
How can an IP based communications system improve efficiencies across an entire district?
IP or network based communications systems offer numerous advantages over traditional analog communication solutions. For school districts on a single campus or with locations miles away from each other, IP communications are scalable to accommodate growth and budget restraints. Since IP systems use existing network infrastructure, resources such as bell schedules, paging zones, and other programmable features can be shared across your school district reducing operational expenses and driving network costs down.
Additionally, emergency communications both on premise and off, will experience vast improvements in response times and consistent dissemination of information through pre-determined, pre-recorded messages that can be sent in a variety of communication formats. This real-time communication provides awareness to administrators and staff at all locations and enables them to make informed decisions.
How can a communications system help with ADA compliance?
Voice amplification can assist with ADA compliance in the classroom by providing higher, more consistent levels of audio for a teacher's spoken word and other audible content (videos, computer presentations, etc…) for students with many types of hearing impairments. Additionally, products integrated within a communications system that include LED flashers and LCD screens with scrolling text capability can provide visual communications methods. These visual methods combined with audible communications create a thorough network for the classroom and other common areas where parents, grandparents, community members, and other visitors may be.
How can color-coded visual messaging be used in addition to audible and text communications?
Using color-coding in combination with audible and text communications can offer additional information such as the difference between a drill and a real emergency. Color-codes can also be used to discreetly communicate among administrators and staff without alarming students. Finally, to improve traffic flow in hallways, to help new students find their classrooms, or help visitors find their way during public events, red or green color codes on corridor displays differentiate between hallways which can be walked through and those that are off limits.
How can a communications system improve safety and security within the classroom?
A classroom system can include features such as a panic button on the teacher's microphone that can notify a central office in the event of an emergency. When the office receives this notification, they can initiate two-way talkback with the classroom which provides hands free communications for the teacher to explain the situation and allows the office to listen to what's happening in the classroom.
What types of funding resources are available to help purchase communications systems?
Funding for mass communication systems is available through a variety of avenues outside traditional AV budgets. Alternative funding for modernization, security and safety, ADA compliance and others can be utilized for mass communication systems like those the include AtlasIED GLOBALCOM or IPX IP Endpoints, since their capabilities extend beyond day to day notifications and paging or intercom. It all comes down to the defined use and requirements of the system (outside paging and intercom) that will help secure funding for audio communication technology upgrades.
What is the difference between mass notification and mass communication?
The difference between mass notification systems and mass communications systems is somewhat minute but very important in regard to regulations and requirements. Mass notification systems (MNS) are governed by NFPA72, Chapter 24. They are classified as "in-building systems" designed to provide emergency communications, according to the school's Emergency Preparedness Plan, to people onsite where the emergency is taking place.
Mass communication systems are not governed by NFPA72. These systems manage daily communications and support emergency alerts. They can distribute information to people both onsite and offsite using a variety of communication formats including SMS text, email, pre-recorded phone messages, live paging, desktop notifications, and even leverage visual communication devices.
What is NFPA72 and what does it mean to a school?
NFPA72 is a National Fire Alarm and Signaling Code that is required in any building where the state building codes require a fire alarm system. Among other requirements, NFPA72 states a fire alarm system must have an emergency power supply with the capacity to power the required load for a duration of not less than 24 hours. For emergency voice/alarm communications systems, emergency messages must have priority over non emergency messages, and all individual or zone speaker volume controls must default to the emergency sound level when used for a fire alarm and emergency mass notification messages.
What is ambient noise sensing?
Ambient noise, also known as background noise, is any sound other than the audio intended to be heard. Students in the hallway, phones ringing, lawn mowers outside, and even HVAC systems are sources of noise. Ambient noise sensing is the use of sensors to monitor sound levels in a specific space. This is an important feature in typically noisy areas or times of day such as gymnasiums, in hallways when students are between classes, and in the cafeteria during lunch.
Ambient noise sensors can automatically increase the volume of audible communications in a specific zone to ensure they are heard.